Want to find the latest Genshin Impact codes? In order to wish for new characters in Genshin, you need Primogems, and though you can get a fair amount from opening chests and completing events, there's only so much you can do before you're obliged to open your wallet.
This is where Genshin Impact codes are helpful. To celebrate the release of new versions or characters, miHoYo gives out these little bonuses to players. Sometimes they contain Primogems, but they also might contain Mora—which is basically used for everything in Genshin—or Hero's Wit for levelling your characters.
Since version 2.0 dropped alongside Ayaka, there haven't been any new Genshin Impact codes, but with Yoimiya and Sayu poised to drop, and the special program for version 2.1 presumably right around the corner, we're likely to get more free stuff soon.
Here are the latest Genshin Impact codes
These codes were checked and confirmed as active on August 20, 2021.
Active codes:
NTPVU7JTJYPD – 100 Primogems, 5,000 Mora (New)
CB7UU6KT2H59 – 100 Primogems, five Hero's Wit (New)
DSPVUN2BKH5M – 100 Primogems, ten Mystic Enhancement Ore (New)
GENSHINGIFT – 50 Primogems, three Hero's Wit (this code is always active but can only be used once)
Expired codes: 
GenshinEpic
GenshinGalaxy
LS6T4L9ZZ7TH
GBNA9J5H9Y4H
AS6BQKLY9GLD
DB6G9WVW9FV6
EBNGQWDXQFCJ
ATPTUJPP53QH
FS6SU367M279
GS6ACJ775KNV
SBNBUK67M37Z
WTNTBYSZJNRD
8A6ABHTH2N9Z
UTNBBGSZ3NQM
8TNZ8FVFQFFA
4BNSD3675J8D
CBNXRD6S7H3N
EBPWQU6SNZ22
2T7E9CPA7YJE
What are Genshin Impact codes?

Genshin Impact codes are freebies that miHoYo gives away to players. The developer most often releases these throughout each new version's special program as an incentive for more people to watch, but sometimes they release more for web and in-game events.
How do I redeem Genshin Impact codes?
To redeem your Genshin Impact code simply head on over to miHoYo's gift redemption site. Here you need to login, and then select your region, and character. Once this is done copy an active code from our list, paste it into the box, and press redeem. The rewards are then sent to your in-game mailbox.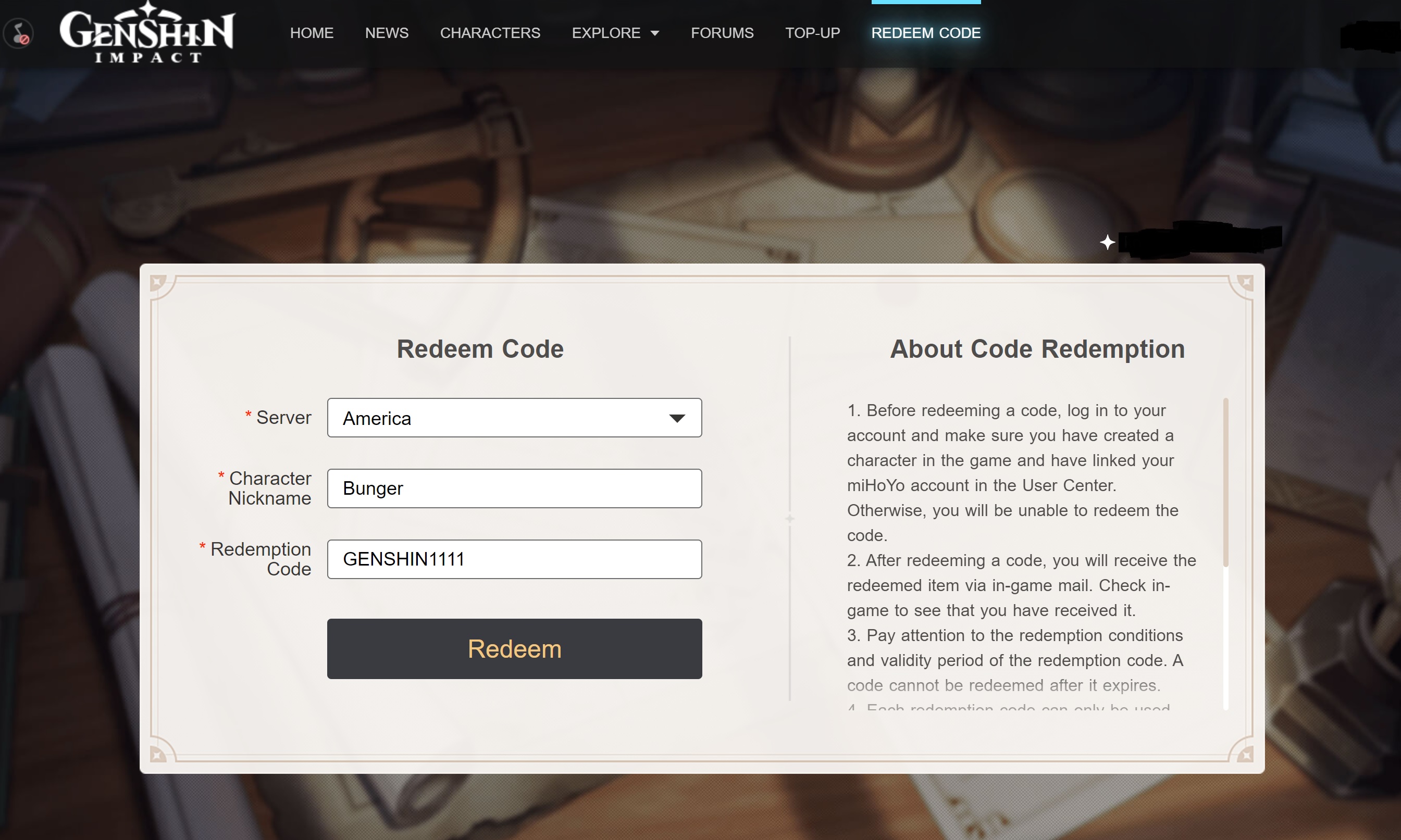 Explore Teyvat with these Genshin Impact guides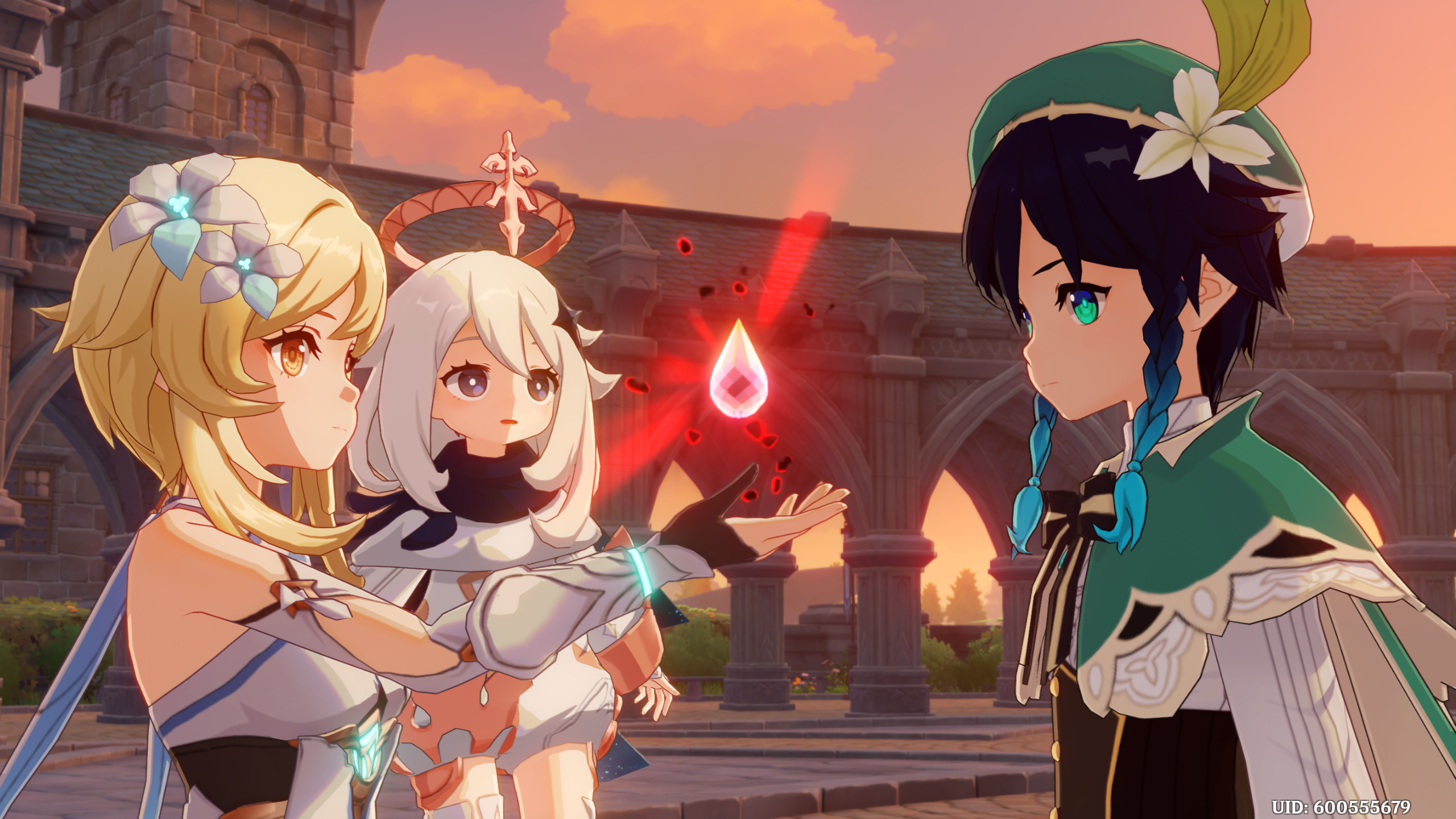 Genshin Impact guide: 15 beginner tips
Genshin Impact map: All Anemoculus locations
Load up the game and click on the mailbox item in the menu to receive the rewards. If you've redeemed the code before you instead receive a message that says it's already been used.
Do note that in order to redeem Genshin Impact codes you have to reach Adventure Rank 10. The best way to do this is by completing daily commissions at the adventurer's guild, exploring and opening chests, and completing high XP quests.